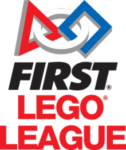 FLL is the
FIRST LEGO Leauge
. The FLL teams are composed of up to ten children and two adult coaches. FLL is offered to children ages 9-16. FLL is designed to be an outside of the classroom setting to help children achieve employment and life skills. The coachs do not need previous technical experience because the children do all the work. "The work is programming an autonomous robot (using the LEGO® MINDSTORMS® robot set) to score points on a thematic playing surface, creating an innovative solution to a problem as part of their project, all while being guided by the FLL Core Values." The FLL Core Values are maintaining friendly competition and working as a team.  FLL is a good starting place for kids wanting to be part of FIRST.  "With over 20,000+ teams in over 70 countries, FLL is constantly expanding."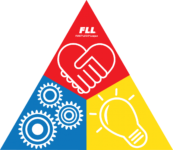 The Pitt Pirates are actively involved in developing FLL in Eastern North Carolina. Not only do we hold an annual FLL Regional Tournament in Greenville, NC, we have set up an FLL grant opportunity to assist in developing new teams. The Pitt Pirates have held a FLL Regional Tournament at South Central High School for four years. The first one was in 2013 with game theme Nature's Fury. This year, the Pitt Pirates hosted the FOURTH FLL Regional Competition.  The 2016 challenge was Animal Allies. We are so proud of all our new teams down east. If you would like to form a team, see grant information below.
FLL GRANT:
The Pitt Pirates are looking for people who want to start MORE FLL and Jr. FLL teams. In fact, we'll help fund your team.  Groups in Eastern North Carolina, who need some help can apply. (July 2017: We still have a couple of FLL grants available. We have extended the deadline. Please fill out and return this application and we'll see if we can get another great FLL team going for the 2017 competition season. We want to see you in November. Contact us if you have questions.)
Learn more about our FLL Grant >
2017/2018 Competition

Past FLL Competitions
These are the game themes we have held competitions for.