"In every bolt and every screw, we're the best Pitt Pirate crew!!!"
The Pitt Pirates FRC Team is a part of the International FIRST Robotics Competition centered in Pitt County, NC dedicated to generating interest in science, technology, & engineering among youth.
Mission
To work together in Pitt County to speed up the transition from agricultural society to a more modern city, to engineer instruments that will benefit members of the community, and the encourage & inspire children to pursue STEM careers!
Past Robots
What is FIRST?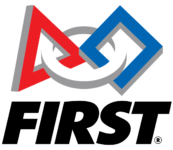 To achieve its goal, FIRST allows students to compete with other teams from around the world in a robotics competition, In the FIRST competition, students construct and control a robot to compete in a playoff whose objective changes every year. The competition allows students to make the important connection between classroom lessons and real world applications while providing them with an opportunity to shine. By fostering increased collaboration between schools, businesses and universities, FIRST serves as a unique catalyst for an invigorating exchange of resources and talent, while highlighting mutual needs, building cooperation, and exposing students to new career choices.
For Inspiration and Recognition of Science and Technology (or FIRST) was founded by Dean Kamen and Professor Woodie Flowers in 1989 to inspire students in the fields of engineering and technology.  FIRST is the foundation for 4 competitions; FIRST Robotics Competition, FIRST LEGO League, Junior FIRST LEGO League, and FIRST Tech Challenge. FIRST Robotics Competition combines science and technology with the excitement of sports.  FIRST Robotics Competition helps high school aged young people discover the rewarding and engaging world if innovation and engineering.